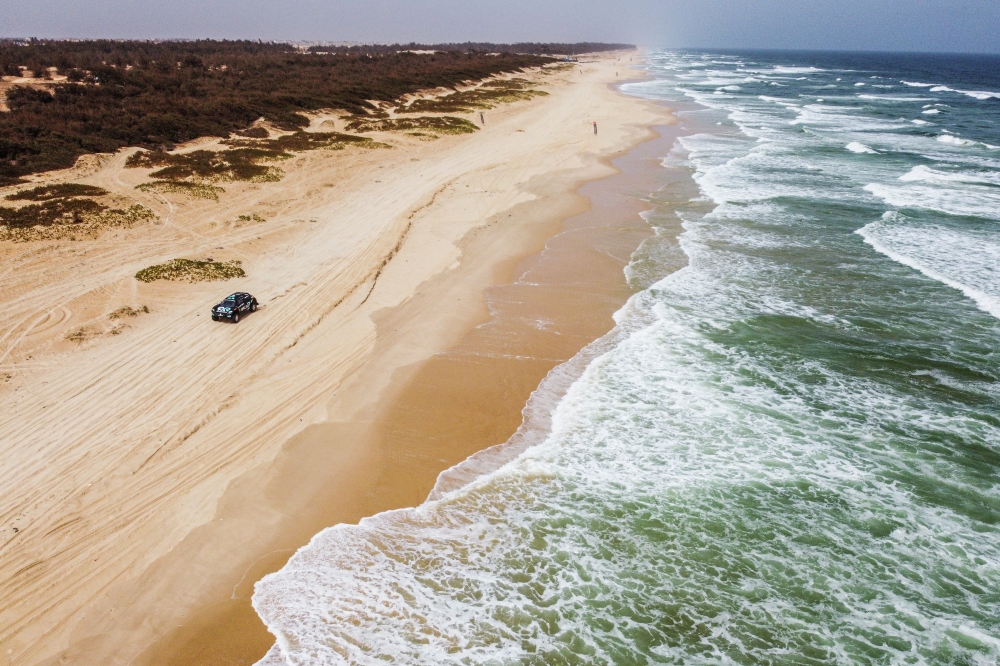 Fully-electric Odyssey 21 SUV riding along the coast of the Atlantic Ocean in Senegal, West Africa.
On this World Oceans Day, we're called to reflect on ways we can help advocate for a more sustainable planet and do our part to preserve the world's oceans. Collective efforts from individuals, communities, organizations and nations can contribute to making our planet a healthier place to live.
Alejandro Agag, the founder and CEO of the Extreme E off-road electric SUV racing series, had a dream of using the power of motorsports to help raise awareness about the global environmental challenges facing humanity. Over coffee with a good friend, Gil de Ferran, he conceptualized a grand vision to create an all-electric racing series that would take place in several remote locations around the world suffering from the effects of climate change and human activity.
Since his childhood, Agag became inspired by the conservation work of French explorer Jacques Cousteau and his iconic boat, the Calypso. "The ocean and exploration captivated me as a kid," as Agag shared. So he made his dream come true.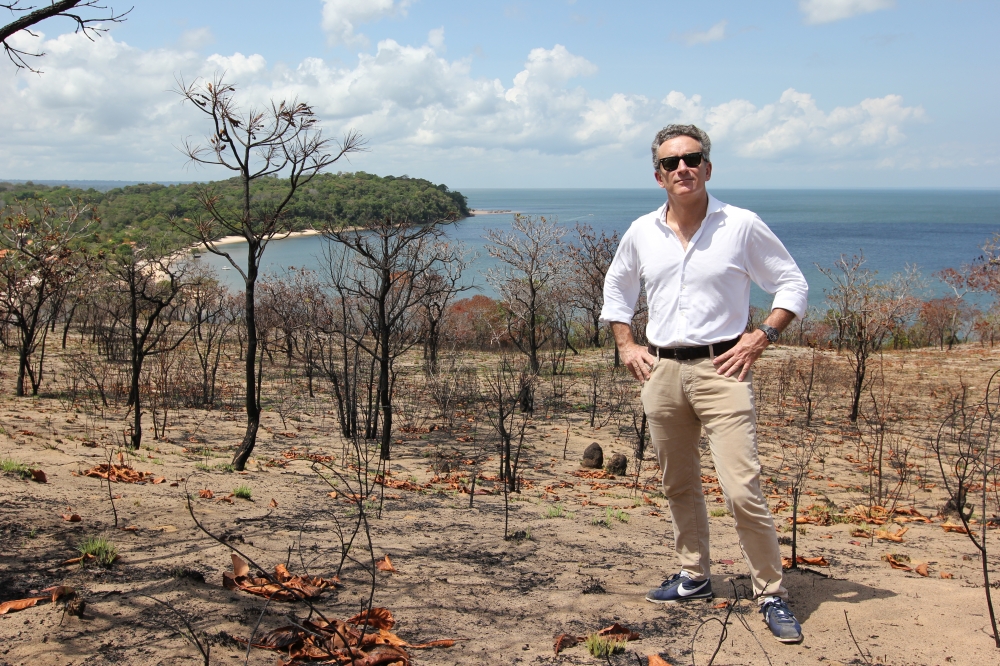 Alejandro Agag, Extreme E founder & CEO in the Amazon Rainforest.
At Extreme E's launch event in London back in 2019, Agag and his team unveiled the exciting FIA-sanctioned sustainable racing series focusing on three key pillars: electrification, environment and equality. Nine teams of male and female drivers would compete on equal terms on the championship's inaugural 2021 season in such diverse landscapes as the arid desert of Saudi Arabia, the Amazon Rainforest, the icy landscape of Greenland, Lac Rose in Senegal — the original end of the mythical Paris Dakar rally, and stunning Tierra del Fuego in Argentinian Patagonia.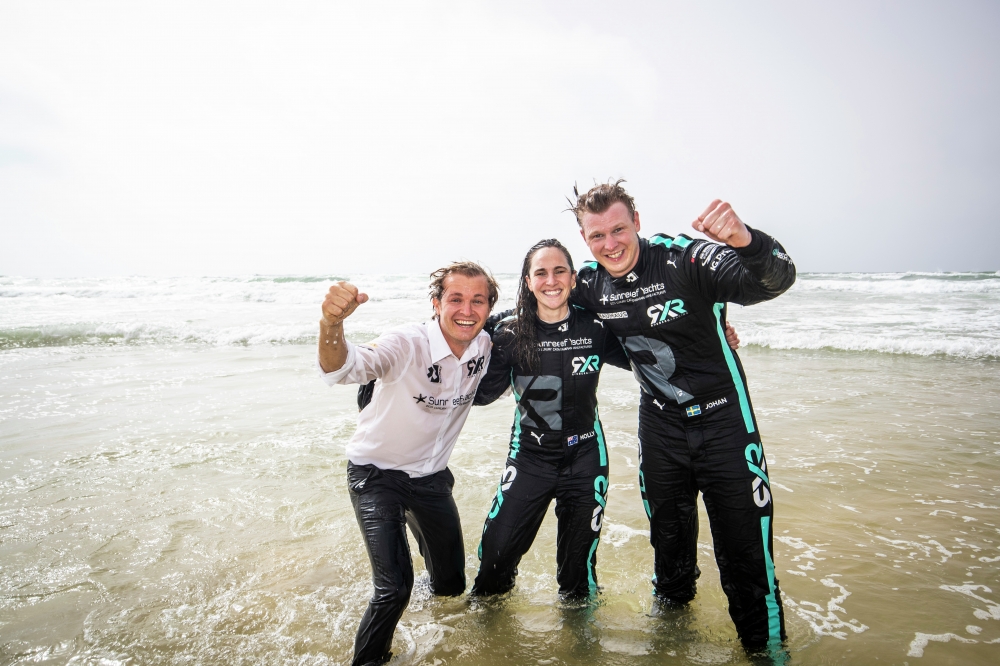 Nico Rosberg, founder and CEO, Rosberg X Racing and Molly Taylor (AUS)/Johan Kristoffersson (SWE)
He also unveiled his own version of the Calypso — which is the RMS St. Helena. The boat also serves as a floating base camp for Extreme E's Scientific Committee, consisting of leading academics from top global universities. Their role is to use their expertise in fields like desert agriculture, marine science, deforestation and climate to advise the series' education and research programmes.
The retrofitted vessel has been transporting the racing series' fully-electric fleet of SUVs, the Odyssey 21, using water- and solar-based power via innovative hydrogen fuel cell technology, across the five stops of the inaugural series, which are:
Desert X Prix: AlUla, Saudi Arabia (3-4 April 2021)
Ocean X Prix: Lac Rose, Senegal (29-30 May 2021)
Arctic X Prix: Kangerlussuaq, Greenland (28-29 August 2021)
Amazon X Prix: Para, Brazil (23-24 October 2021)
Glacier X Prix: Tierra del Fuego, Argentina (11-12 December 2021)
After a very successful inaugural Desert X Prix race weekend in Al-Ula, Saudi Arabia, the series most recently held the Ocean X Prix edition across the shores of Lac Rose, Senegal, in May, provided a perfect prelude to today's World Oceans Day, the Ocean X Prix placed the focus on the importance of Ocean Health.
Climate change is causing the heating of our oceans, making them more acidic and bleaching coral reefs, melting the ice at the poles and endangering the life which they support. Above all, global warming results in rising sea levels that put some islands and coastlines at risk of disappearing altogether.
"In Lac Rose, we find an area suffering at the hands of the climate crisis, which is the true reason we are here. It doesn't take long upon arrival to see one of the biggest issues, plastic pollution, which is affecting the local community and its marine life. Through our Legacy Programmes, we are supporting the local community to make a change, and I can't wait to see it for myself and help where I can," said Alejandro Agag.
Through their Legacy programme — which contributes to improving environmental conditions through partnering with local changemakers — Extreme E teamed up with local NGO Oceanium to plant one million mangrove trees in Senegal.
Follow Extreme E's continuing inaugural season as it travels around the world on their website and YouTube channel to watch the races live.
---
Also hear podcast