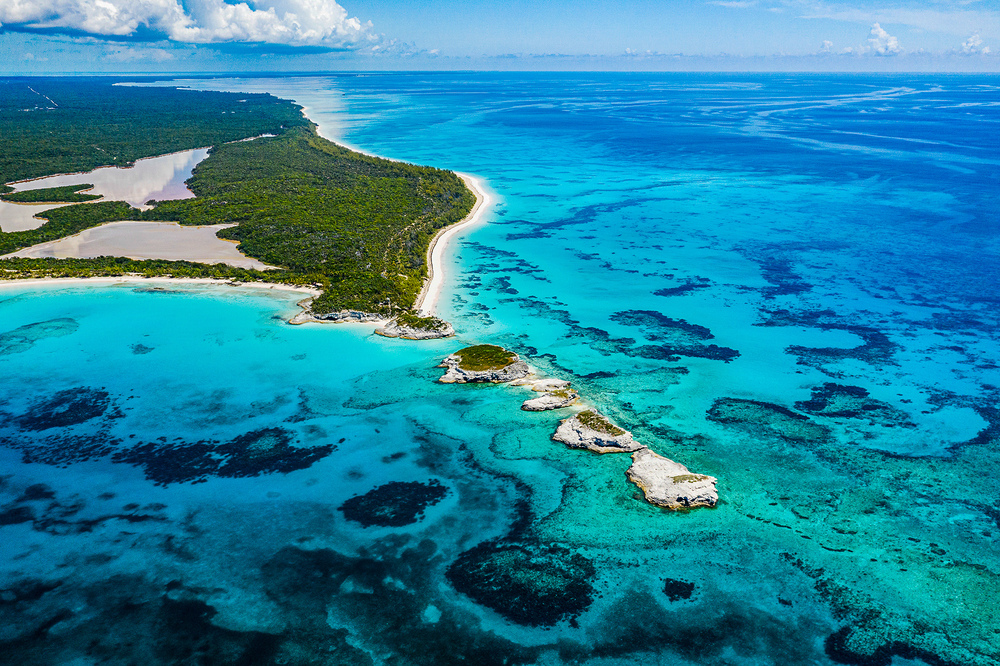 Lighthouse Point, Bahamas © Shane Gross
My name is Brooke Muggia. I'm a mother of four, Co-Founder of ProjectMe, and an environmental activist. For the past 13 years, I have had the opportunity to travel to many environmentally-vital oceanic areas around the world including the Great Barrier Reef, the Maldives, Tahiti, Fiji, and The Bahamas where my family and I have worked with locals to listen and help respond to environmental needs.
We've worked with 350.org and the Step It Up campaign.
I've been involved in a campaign called "Stop Disney - Last Chance for Lighthouse Point" launched on the 15th of July 2019. Lighthouse Point, at the southernmost tip of the island of Eleuthera, has been treasured by generations of Bahamians. The surrounding ocean is so biologically rich that the area has been formally proposed to the government as a Marine Protected Area, but Disney has received a green light from the Government of the Bahamas to push ahead with plans for a massive cruise ship port at Lighthouse Point.
I have so much hope that we can clean up these oceans for our children and the next generation. I come from a surfing family and we surf in between plastic bags and bottles, and I want my kids (and the fish!) to be able to swim in pristine waters and know that their children can too. So my ocean attitude is to respect and honor it, to witness it for its strength, beauty, and power. The marine life can't do it without us. The oceans produce over half of the world's oxygen so they need us to keep them healthy. It truly is a partnership, a beautiful one. We implore Disney to join forces with us to preserve this national treasure.
There was a period in my life when I felt fatigued by environmental activism, but when I met Marie-Laure Boulot, founder of Océan Attitude, at the World Frontiers Forum in Cambridge (USA) last autumn, she reinvigorated my passion for the environment. I am so grateful to Océan Attitude for rekindling my activism, making me feel that every single person counts, and reminding me that that one single person can be me.