Organized by Nautic Festival SA for the Nautic Paris Boat Show [to which Océan Attitude will participate] the 10th Nautic Paddle is happening on Sunday 8 December. The race will take place in Paris, with an exceptional setting on the Seine River between the National Library of France (Bibliothèque Nationale de France) and the port Javel Bas. 1000 participants, consisting of professionals and amateurs alike, are expected to be in attendance for the competition. Alaa Alsanousi will be one of them in the amateur category, and she will represent Océan Attitude. We've asked her a few questions...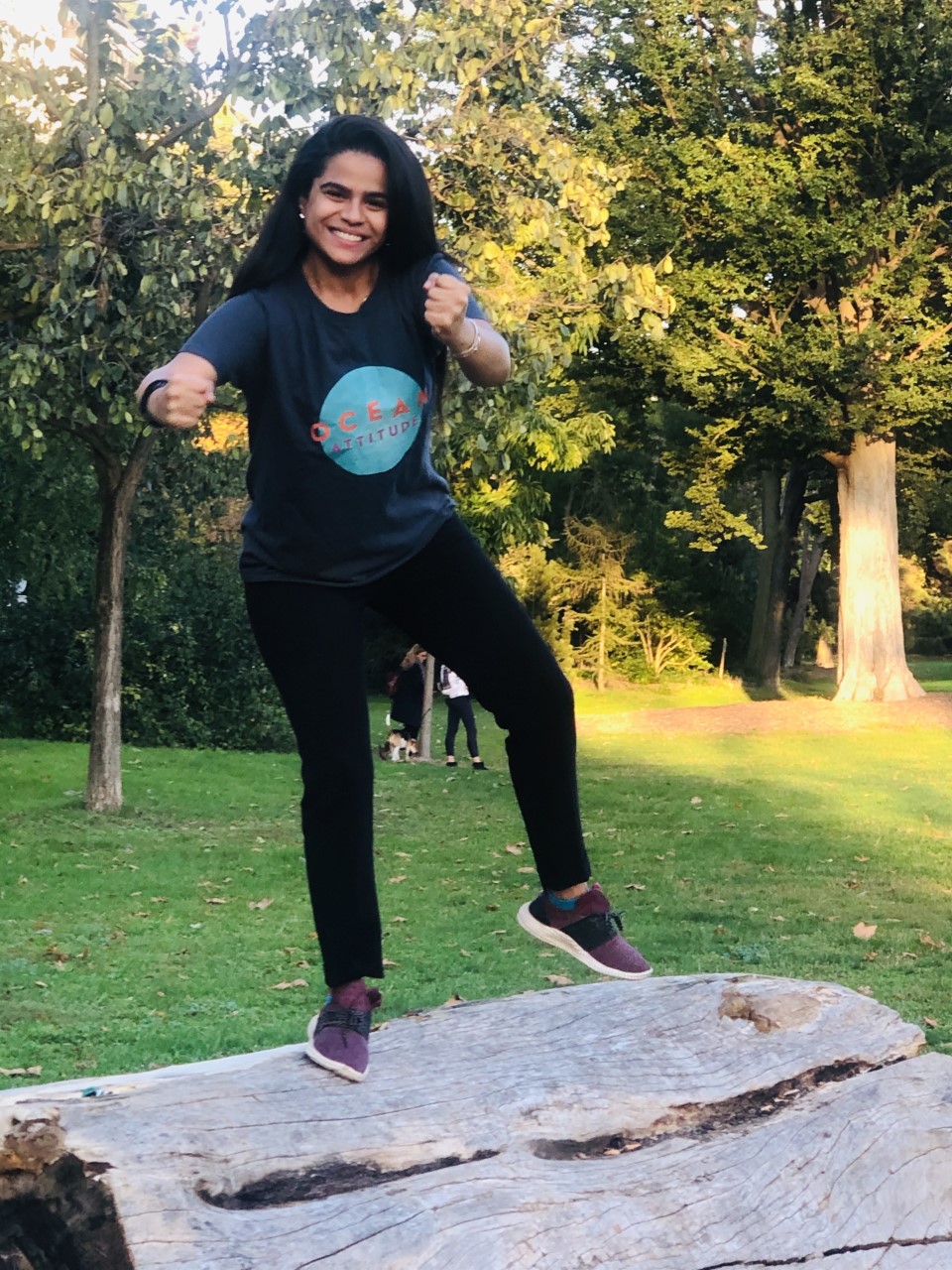 Are you excited to take part in this race?
I am really excited about the race and I feel honored to be a part of this huge event; of course I am very grateful for Ocean Attitude's team support. This new adventure reminds me of my first sailing experience [read more about it here]. It makes no doubt that sailing and paddle are two very different sports yet I will embrace joyfully this new experience as it allows me to express my love of water. I believe I will be able to feel the same sensations again.
How have you been training for this paddle race? What's the plan?
Actually, this will be my first paddle race, so I am enduring a bit of mixed emotions that consist of fear as well as joy and thrill. The plan is to start training and working hard! I will not only make sure to get some strong paddle skills by then but I will also need to go to the gym and train my arms to get stronger because the Route #1 known as the "LEISURE" division is approximately 11 kilometers long!
Your participation is supported by Océan Attitude. What connection do you see between the race and the protection of the oceans?
When it comes to the protection of the ocean, of course the Seine River is a part of it as such. The Seine River, in Paris, rises at Source-Seine, 30 kilometres northwest of Dijon in northeastern France in the Langres plateau, flowing through Paris and into the English Channel at Le Havre (and Honfleur on the left bank). It is navigable by ocean-going vessels as far as Rouen, 120 kilometres from the sea. At the end of the day, there is one big ocean nourished by all these rivers that are interconnected somehow. Just like we, all 1000 participants, will gather on the 8th of December to just be one big crowd on the Seine River, wherever we all come from -- 29 nationalities were represented last year!
On that day we will be there for the same purpose, to share our love of water sports and natural elements. By participating in this race my objective is to show that we can enjoy ourselves by taking part in carbon neutral activities. Paddle is an environmentally-friendly sport that is positive for the planet!