Lighthouse Point, at the southernmost tip of the island of Eleuthera, has been treasured by generations of Bahamians. The surrounding ocean is so biologically rich that the area has been formally proposed to the government as a Marine Protected Area, but Disney has received a green light from the Government of the Bahamas to push ahead with plans for a massive cruise ship port at Lighthouse Point.

We've talked to Brooke Muggia, an environmental activist working to protect Lighthouse Point. Here's what you should know about the campaign...
Could you introduce yourself in a few words, and tell us more about your personal interest in the environment and the oceans?
My name is Brooke Muggia. I'm a mother of four, Co-Founder of ProjectMe, and an environmental activist. For the past 13 years, I have had the opportunity to travel to many environmentally-vital oceanic areas around the world including the Great Barrier Reef, the Maldives, Tahiti, Fiji, and The Bahamas where my family and I have worked with locals to listen and help respond to environmental needs. We've worked with 350.org and the Step It Up campaign. The kids have also conducted patch reef research, built aquaponics systems, and studied bonefish spawning aggregation with experts at The Island School.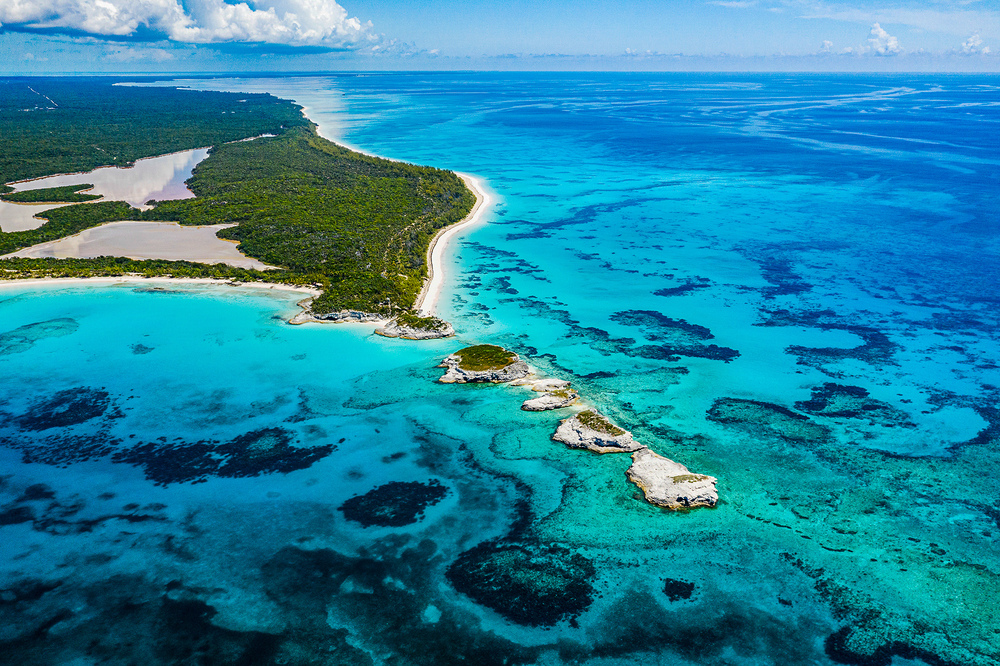 Lighthouse Point, Bahamas © Shane Gross / Instagram: @ShaneGrossPhoto

You've been involved in this campaign called "Stop Disney - Last Chance for Lighthouse Point" launched on the Internet 15 July. Can you tell us why it's so important to protect this site and what is at stake in this campaign?

There are many places for Disney to dock their cruise ships in the Bahamas, but there is only one Lighthouse Point. Coral species surrounding Lighthouse Point such as staghorn coral are endangered, and eighteen thousand acres of water adjacent to Lighthouse Point have been proposed as a Marine Protected Area. Despite this, Disney is aiming to build a port there including a .6-mile-long pier cutting across these coral reefs and surrounding marine life. This extends much further than Lighthouse Point as the oceans are already under incredible pressure from climate change.
We want Lighthouse Point to become a beacon for the future of the oceans. To do this, we want to work with Disney to create a sustainable alternative—an ocean research park where scientists can engage in marine research and people can learn about climate change, sustainability, and conservation.
This is our last chance! We launched the campaign a week ago and we have made significant strides with over 21,000 signatures, but we need more. This campaign isn't about condemning Disney. It's about holding them accountable to their environmental commitment.
There's a lot at stake here. We really need people to sign the petition and share with friends, family, colleagues, acquaintances, and strangers across Facebook, Instagram, Twitter, text, and email. The strength of this campaign resides in its numbers; every person matters.
What is your océan attitude?
There was a period in my life when I felt fatigued by environmental activism, but when I met Marie-Laure Boulot, founder of Océan Attitude, at the World Frontiers Forum in Cambridge (USA) last autumn, she reinvigorated my passion for the environment. I am so grateful to Océan Attitude for rekindling my activism, making me feel that every single person counts, and reminding me that that one single person can be me.
I have so much hope that we can clean up these oceans for our children and the next generation. I come from a surfing family and we surf in between plastic bags and bottles, and I want my kids (and the fish!) to be able to swim in pristine waters and know that their children can too. So my ocean attitude is to respect and honor it, to witness it for its strength, beauty, and power. The marine life can't do it without us. The oceans produce over half of the world's oxygen so they need us to keep them healthy. It truly is a partnership, a beautiful one. We implore Disney to join forces with us to preserve this national treasure.
Lighthouse Point now
Lighthouse Point after if Disney goes ahead with their current project
You can find all the details about the campaign on www.stopdisney.com and you can sign the petition on https://bit.ly/2XZAiCA.
The campaign's founding partners: BREEF, EARTHCARE, reEarth, Save the Bays, Waterkeepers Bahamas, and Waterkeeper Alliance.