Marie-Laure Boulot, founder of Océan Attitude, just started a new project with two scuba diving professionals living in Jeddah (Saudi Arabia), Issam Kanafani and Rabih Haber.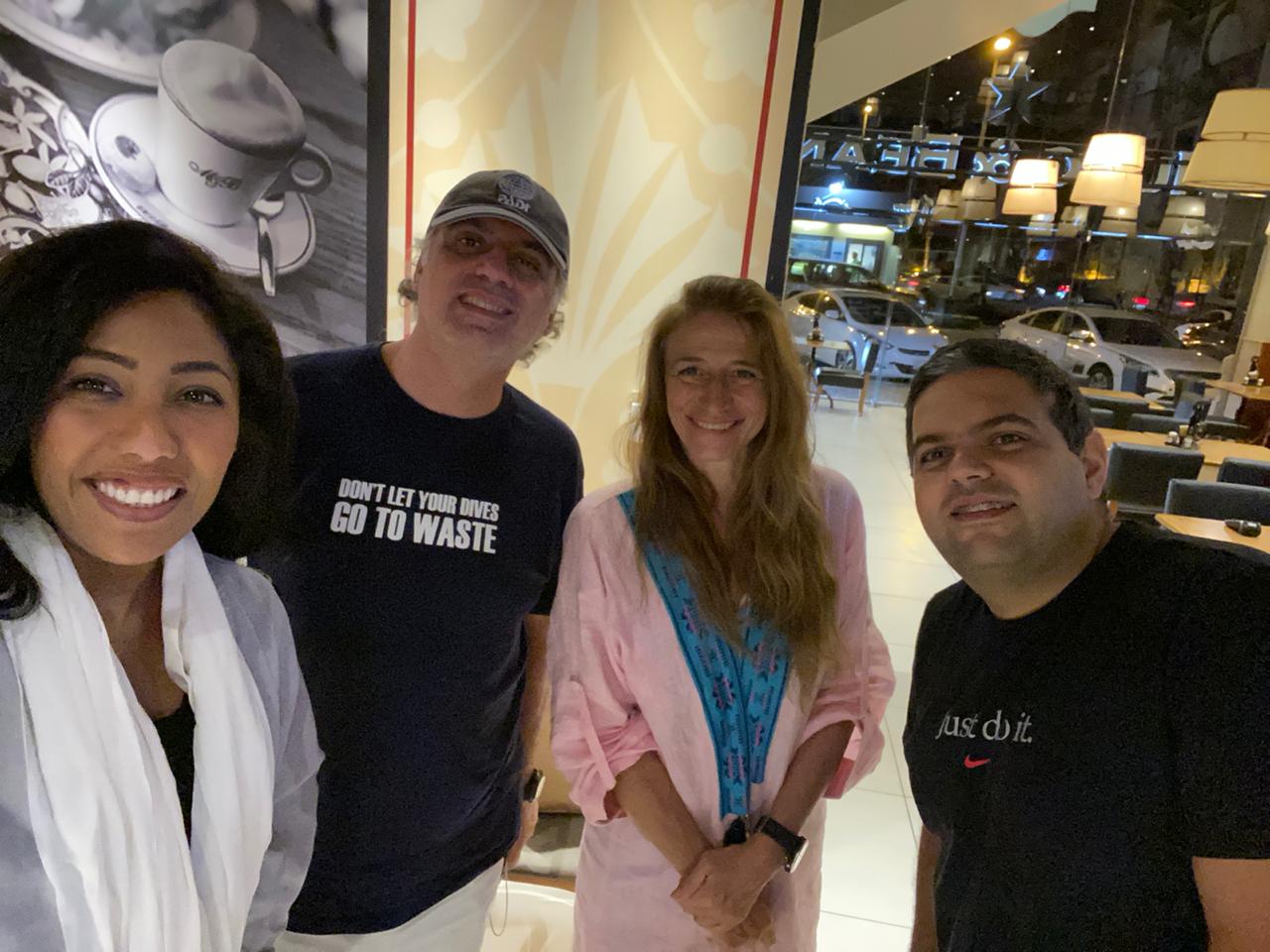 Amal H. Alothmani, Issam C. Kanafani, Marie-Laure Boulot & Rabih I. El-HabrIssam is a Film Director and a Professional Photographer by profession, and a PADI IDC Staff Instructor by passion at 'Spring of Hope Dive', as well as an Emergency First Response Instructor Trainer. Rabih, also a filmmaker by profession, is a PADI Master Scuba Diver Trainer (MSDT) and a Technical Diver at 'Spring of Hope Dive', where he too can fulfill his passion for marine filmmaking. For the past few years both of them have been directing their efforts to scuba diving education bringing awareness to local communities towards better marine life and coral understanding.
Marie-Laure, Issam and Rabih being all three driven by the passion to explore, educate, and protect the underwater world, it was therefore a logical outcome for them to decide to share their knowledge and their experience by building and creating together local coral nursery structures in order to restore and protect the Red Sea rich ecosystem.
The main objectives of the Coral Restoration Program are to build and create coral nursery structures, to locate appropriate sites for coral nurseries onshore and underwater, to train individuals to maintain coral nurseries and to plant corals grown in nurseries, as well as to market coral nurseries for educational, recreational, or scientific purposes.
Their aim is to become a leader in the creation of educational materials to assist more recreational divers to become involved with scientific diving to help protect the reefs and its inhabitants, and to provide opportunities to establish partnerships between scientists, marine resources, businesses, and coastal communities that depend on healthy reefs.
In the long term they hope to gather scientific data and research on coral restoration including genetics, growth and temperature logging, and to monitor planted sites to check survivorship and reef health.
The first major step of the project is to launch 'Murjanati (My Coral)', a unique initiative to get individuals, a business, or a group to adopt coral restoration and planting. For this program to succeed Marie-Laure, Issam and Rabih will be calling to contributors.
Stay tuned for further information coming soon. And remember: the protection of the oceans can't be delayed any longer.